Grow Your Touch Screen Business with TouchWo
As a leading capacitive touch screen & kiosk manufacturer made up of veteran engineers with over 14 years of experience, we provide professional tailor-made touch screen and kiosk solutions that are patterned to specific needs.
Offering turnkey solutions of touch screen & kiosks
Founded in 2009, TouchWo is an establishment that focuses on the production of cutting-edge touch screens and kiosks applicable to diverse industries.
We offer an all-around production system, building our metal processing plants and touch screen production and development workshops. Having a whole production plant that covers an area of 15,000 square meters, 10 production lines, and a 8,000 monthly yield, we meet bulk orders ealier before the deadline.
TouchWo is expecting to partner with you for all your touch screen and kiosk applications.
In-house Touch Screen Manufacturing
Having three distinct factories for metal parts, touch screens, and R&D, all manufacturing processes are carried out in-house, allowing for better and more direct quality control, as well as quicker product assembly. This results in less lead time and more precise problem-shooting.
Over 100,000 successful solutions since 2009
Offering hassle-free custom clearance with timely and safe delivery, we ship to more than 60 countries, including the US, Japan, Italy, South Korea, and many more.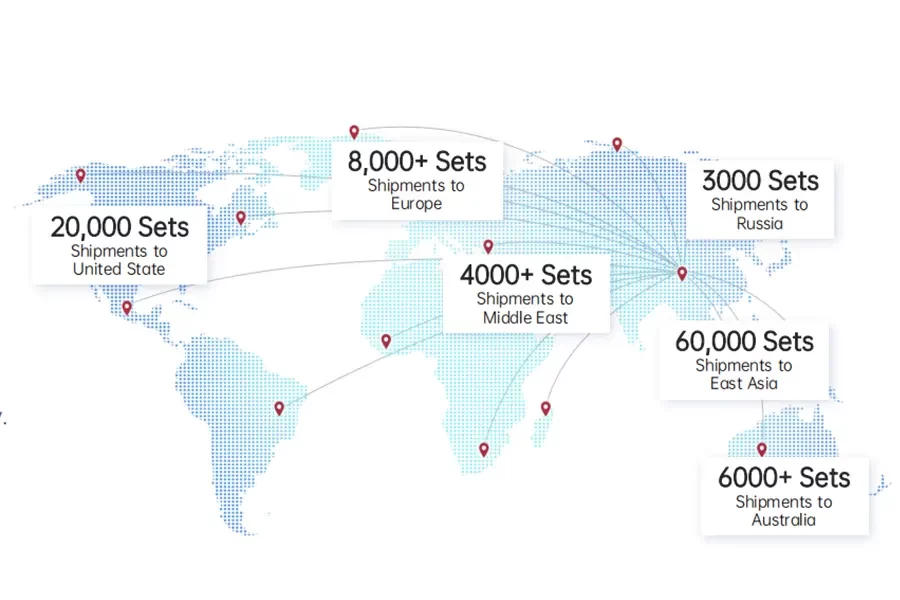 Over the years, we've participated in different exhibitions to better understand clients' needs.